VIC-20 Cassette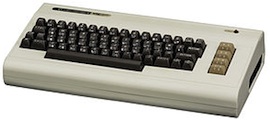 The VIC-20 (Germany: VC-20; Japan: VIC-1001) is an 8-bit home computer that was sold by Commodore Business Machines. The VIC-20 was announced in 1980, roughly three years after Commodore's first personal computer, the PET. The VIC-20 was the first computer of any description to sell one million units.
Cassettes are single jewel cases unless otherwise stated.
Need more information on condition? Just contact us or use our chat facility below (if we are available).